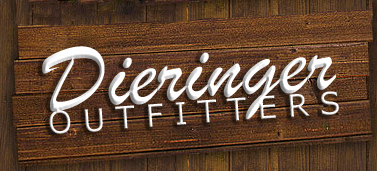 Dieringer Outfitters is a small family owned and operated hunting guide and outfitter operating throughout the state of Arizona. Sam has been involved with guiding hunters for most of his life. As a boy he learned and hunted with his dad throughout the state of Arizona. He has been hunting professionally since 1990 and is now sharing his knowledge and experience with his son who runs most of their lion hunts. The Dieringer family have been dry ground running lions successfully since the late 1960. To say that they know what they are doing is an understatement. Their pack of well-trained hounds coupled with vast knowledge and experience in the areas they hunt lions insure that they are able to maintain the very high success rate their clients expect.
Not only does Sam offer top notch lion hunts, he is also very experienced with the giant bull elk, mule deer, coues deer, desert bighorn and pronghorn that roam the Arizona mountains and deserts. The well-known elk and mule deer trophy areas of 9, 10, 12A and 12B are certainly within his area of expertise, but he also excels in many of the other "lesser known" areas. Trophy quality bucks and bulls come from many different units around the state and Sam knows where they are. Record quality desert and rocky bighorn and coues deer are also found in various units throughout southern Arizona and Dieringer Outfitters hunts most of them.
Hunters booking a hunt with Dieringer Outfitters will find the hunt accommodations very comfortable. Many hunts are run right out of their home. Hunters in those units further from Pina, Arizona will stay in either modern camp trailers or spacious wall tents. These hunts are booked as 1x1 and include all meals and lodging. However, 2x1 hunts are available to those hunters desiring those accommodations. If you have spent the time and money to draw a coveted Arizona hunting permit or are just interested in one of the over the counter hunting options, you owe it to yourself to check out Sam Dieringer and Dieringer Outfitters.
Species and areas hunted
| | | |
| --- | --- | --- |
| Elk | 1, 5B, 6A, 7E, 7W, 9, 10, 15A, 15B, 18A, 22, 23, and 27 | |
| Mule Deer | 12B, 12BW, 12AE, 27, 28, 31 and 32 | |
| Coues Deer | 27, 28, 31, 32 and 33 | |
| Pronghorn | 1, 5B, 6A, 7, 9, 10, 18A, 18B, 31 and 32 | |
| Bighorn Sheep | 6A, 27, 28, 31 and 32 | |
| Mountain Lion | Statewide | |

Check out their website at Dieringer Outfitters or contact HuntersTrailhead for more details.

Back to Arizona Hunting Guides