Giant Black Bears in Alberta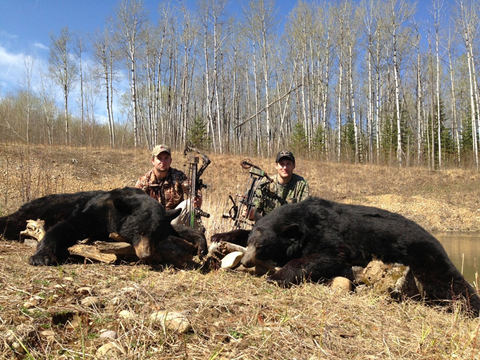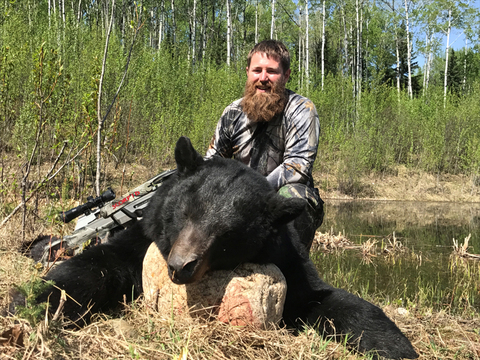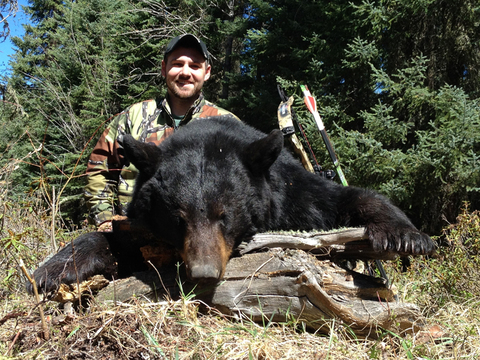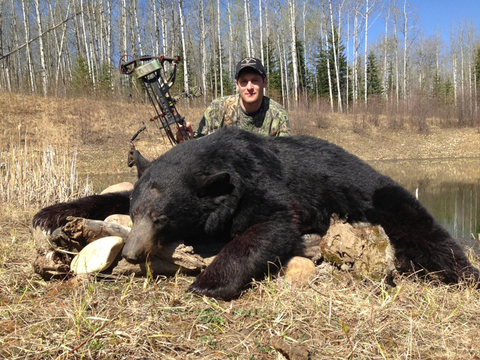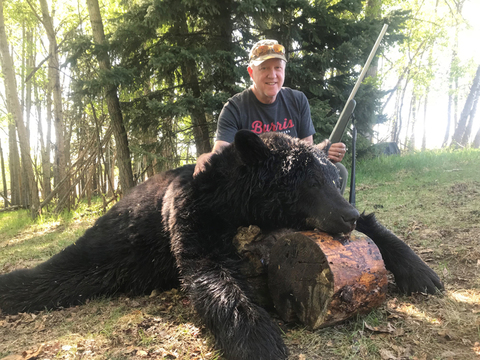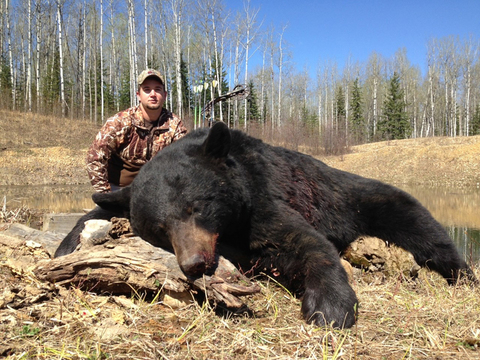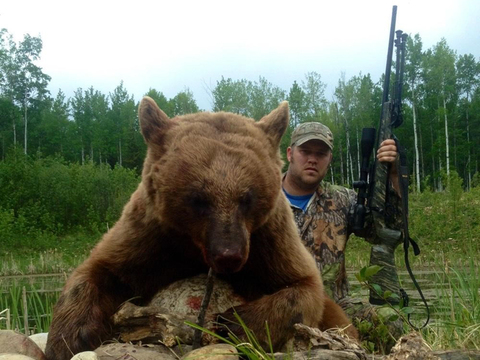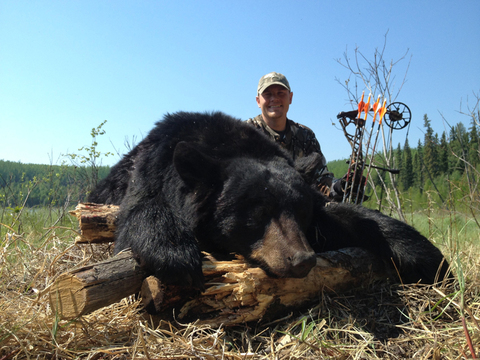 AB100B
More Hunts from this outfitter
Hunt Description
Situated 160 miles northwest of Edmonton, this bear hunt offers a real opportunity to take a larger than average black bear. Many of the bears taken here will exceed the Pope and Young or Boone and Crockett minimums with a good number of them squaring out at or near the 6 foot mark.
Hunters stay at the outfitters home where home cooked meals and comfortable beds await at the end of each day. Spot and stalk hunting is an adrenaline filled adventure while baiting allows for a closer inspection of each bear before the decision is made to take the shot. Both methods are highly successful and are employed depending on location and hunter preference.
The black bear population and density is incredibly high in this part of Alberta allowing for hunters to take more than one bear if they want. Some hunters choose to take a good bear early in their hunt and then spend the remainder of their time searching for something special. That may be a giant bruin or one of the color phase bears that are in the area. Colors range from a solid black to a chocolate brown to some blonde. With this many bears, hunters can to take their time searching for the perfect trophy.
Weapon
Archery, Rifle
Date Duration
7-Days
Spring April-June
Animal Quality
Many 6 foot / 18+ inch
Permit License Pricing
$250
Permit Method
Over the counter purchase
Price
$4,000
2nd bear-$1,000 trophy fee
Included
Meals, Lodging, Airport pickup,
Not Included
Transportation to Edmonton, hunting licenses/tags, meat processing, taxidermy
Closest Airport
Edmonton
Phone
801-979-8843
Quick Contact