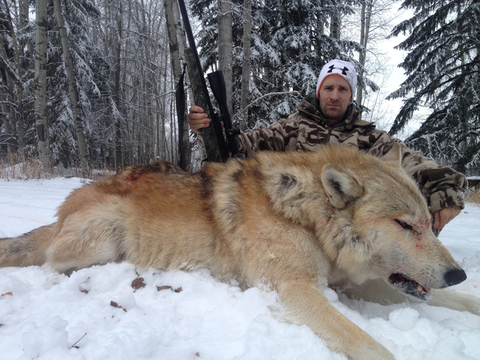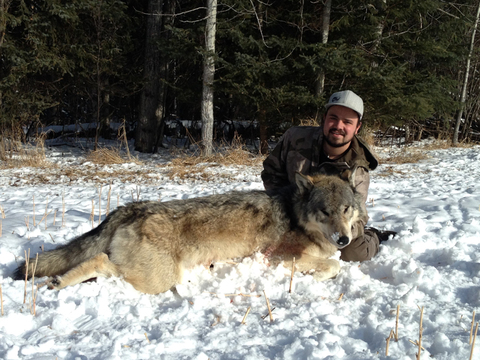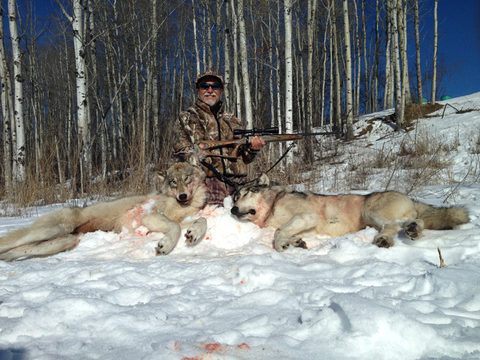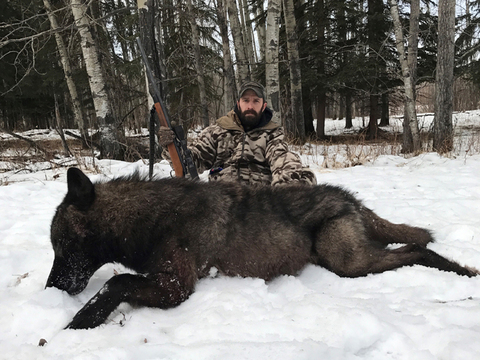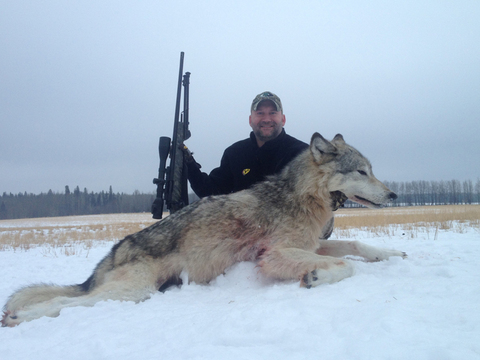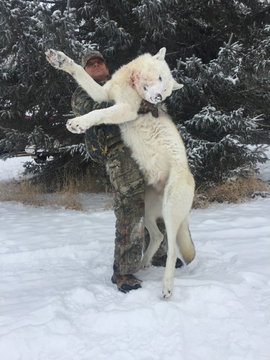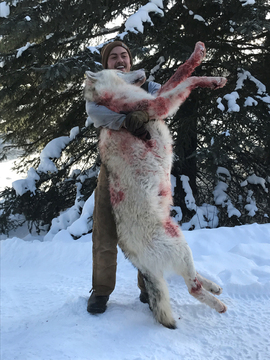 AB100W
More Hunts from this outfitter
Hunt Description
When the fall and early winter hunting season are wrapping up and closing down, wolf hunting in Alberta is just getting started. The months of January and February are prime times to be in the woods hunting for the elusive predators that don't stop hunting because the calendar says the season is over. Wolves continue to hunt the deer, moose and elk long after human predators have put away the rifles for the season.
Like many bear hunts, this wolf hunt is over bait. And with the outside temperatures sometimes being brutally cold this time of year, heated blinds are used so that hunters can remain comfortably on stand for the time need to be successful.
Hunters stay at the outfitters home where home cooked meals and comfortable beds await at the end of each day. Depending on the temperature and the amount of snow, transportation to the blinds are via pickup truck or ATV's. These blinds are setup throughout the area providing a large selection of sites and the ability to move to the areas with the highest concentration of wolf activity. There is not limit to the number of wolves that can be taken.
Weapon
Rifle
Date Duration
7-Days
January and February
Animal Quality
120 to 150 lbs
Permit License Pricing
$28
Permit Method
Over the counter purchase
Price
$4,000
Included
Meals, Lodging, Airport pickup
Not Included
Transportation to/from Edmonton, hunting licenses/tags, meat processing, taxidermy
Closest Airport
Edmonton
Phone
801-979-8843
Quick Contact