Alaska Over the Counter Mountain Goat Hunt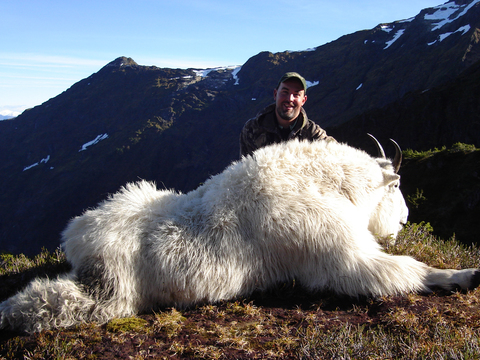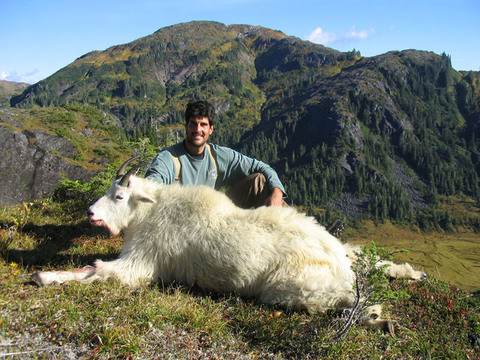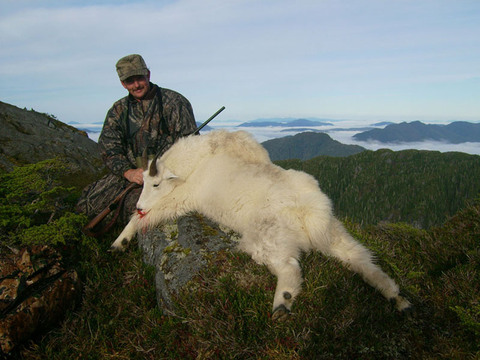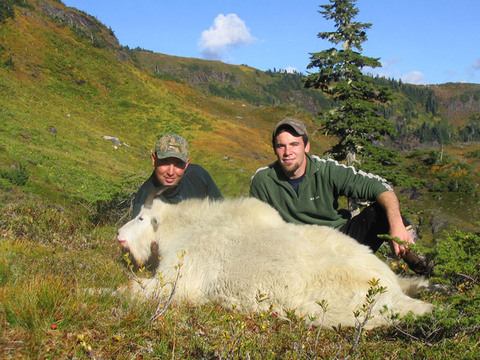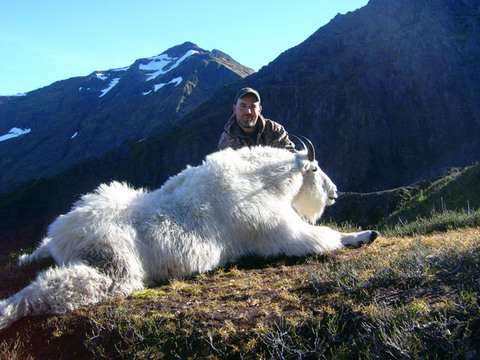 AK115G
More Hunts from this outfitter
Hunt Description
Boasting one of the densest populations of mountain goats in Alaska and sporting some of the largest goats in the country, the Ketchikan area is a goat hunters paradise. Most of the goats harvested on this hunt will exceed 9 inches in length with some of those topping 10 inches.
Tags for this hunt are simply purchased upon arriving in Ketchikan - No Drawing is Required. After permits are purchased and license requirements are met, hunters with their guide will be taken by float plane to one of the many alpine lakes in the Misty Fjords National Monument. Base camp is typically established near this lake with spike camps set higher elevations with easier access to the goats. This eliminates the need to climb 1,000-3,000 feet more than once.
This is a coastal range goat hunt so hunters need to be prepared for inclement weather. Rain and even snow is possible this time of year. However, this colder weather also stimulates the hair growth in the goats. Even in the early seasons these goats should have fabulously thick and long pelage.
Weapon
Archery, Rifle
Date Duration
7-Days in September/October
Animal Quality
9 inches is common. Some over 10 inches
Permit License Pricing
Hunting License $185 / Mountain Goat Tag $600
Permit Method
Over the counter purchase
Price
$18,500
Included
Meals, lodging, guide, airport pickup, access flights, game care
Not Included
transportation to/from Ketchikan, tags and licensing, applicable taxes, taxidermy, gratuities
Closest Airport
Ketchikan Alaska
Phone
801-979-8843 (Jon)
Quick Contact