Florida Private Land Alligator Hunt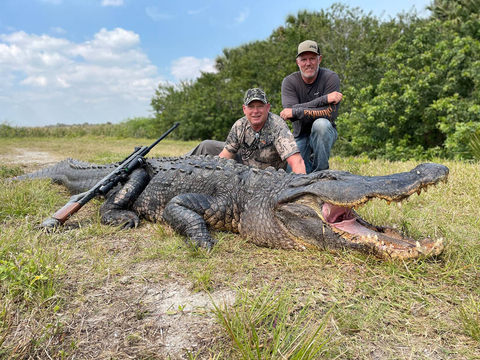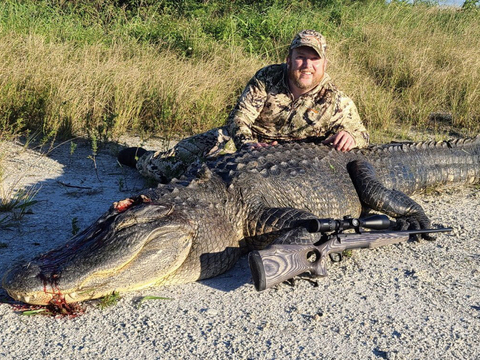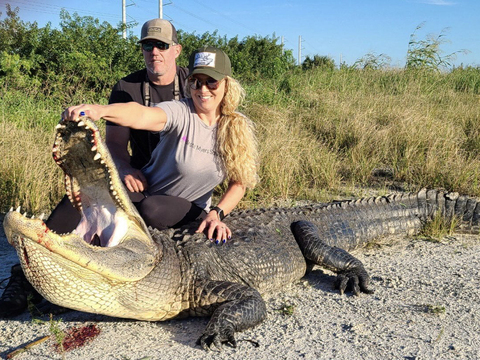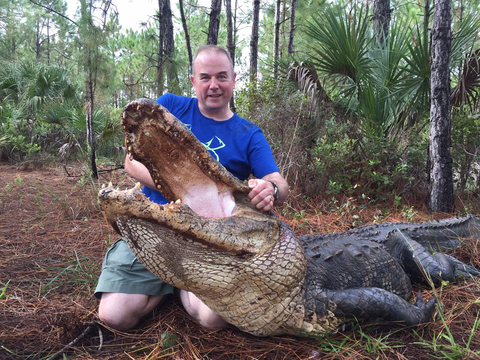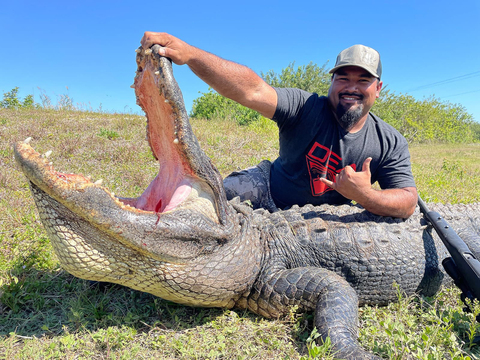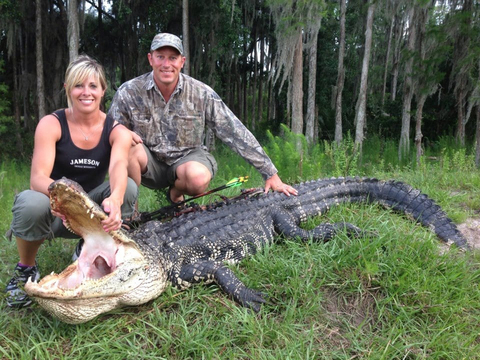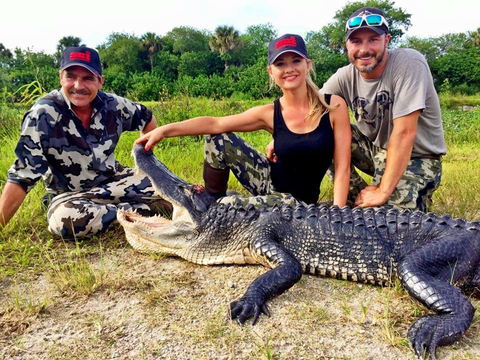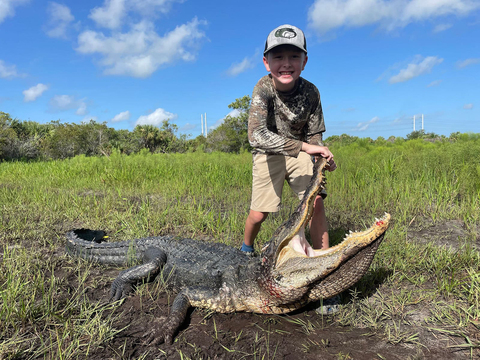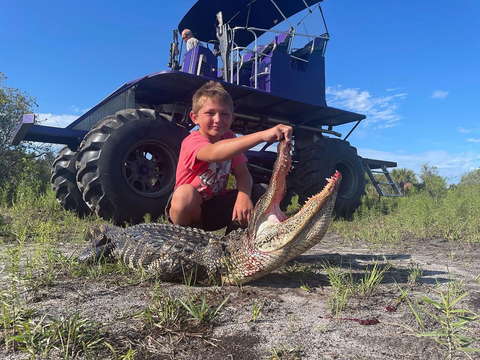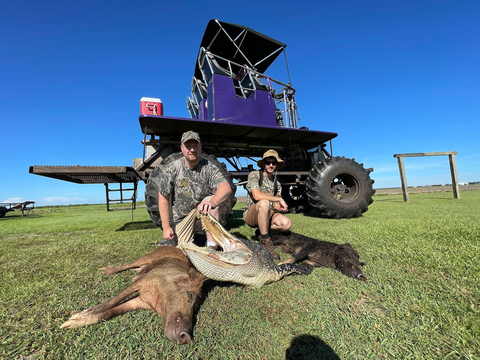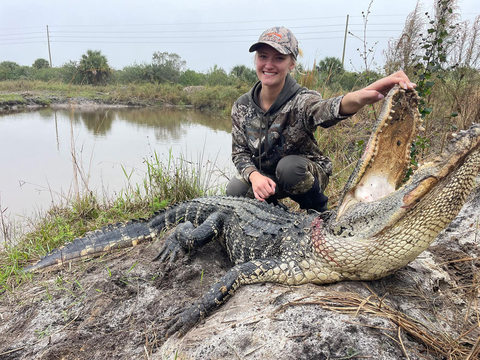 FL100A
More Hunts from this outfitter
Hunt Description
Venture into the Florida swamps after a unique trophy. This Alligator hunt is available all year round and takes place on 30,000 acres of private land. This land is a working farm with lots of waterways and swamps packed full of "gators". This farm is bordered by the St. John's River that is an Alligator travel corridor as well as a large bird refuge managed by the state that does not allow gator hunting. The gators that grow large on this refuge routinely cross onto the farm making them available for harvest.
Day and night hunts are available - though it is preferred to hunt during the day as this provides a better experience. Hunt from the back of a high rack pickup, on top of a swamp buggy or by ATV/foot - you can choose the best method for you. These alligator hunts can also be combined with a hog hunt. Most alligators are taken after only a couple hours.
The outfitter has lived near this farm and has hunted it for 15+ years. He and his guides know each waterway and were the gators like to sun themselves. They know if so well and there are so many alligators that they have enjoyed a 100% success rate for many years regardless of the size of alligator hunted. They even have 100% success rate for the kids. This hunt is available to all ages and physical abilities. Previously scouted gators will determine if they are to be hunted from the shore or by boat. One of the outfitters expert guides will help you identify the gator size you are seeking and assist you with all phases of the gator hunt.
All handling and processing of the harvested alligator is available on site or nearby. The alligator can be processed, packaged and frozen in only a couple days. The hide is yours to take and can be prepared for mounting, flat (bear rug type) or rolled and prepped for tanning (boots, belts, hats, etc.) Processing is typically $30 per foot.
Meals and lodging are not included but the outfitter has a great relationship with some local hotels and can usually get discounted rates for his clients.
Weapon
Rifle, Archery, Crossbow
Date Duration
Year round - 1-day
Animal Quality
6 feet to 12 feet+
Permit License Pricing
Included in hunt rate
Permit Method
Landowner
Price
6-7 Foot - $800
7-9 Foot - $1,500
9-12 Foot - $3,500
12 Foot and Up - $5,000
Included
Alligator permit, guide, hunt transportation, game recovery
Not Included
Lodging, meals, transportation to Florida, meat processing, taxidermy
Closest Airport
Orlando, FL
Phone
801-979-8843 (Jon)
Quick Contact