Idaho Black Bear over Bait or behind Hounds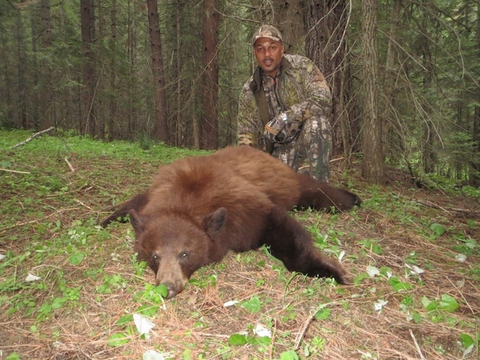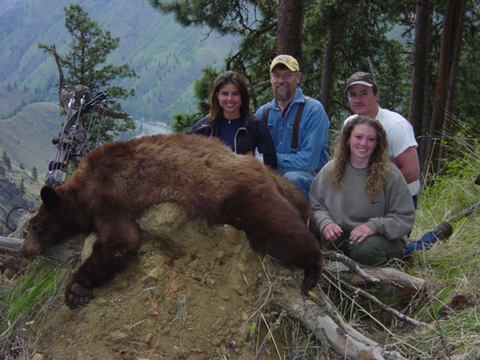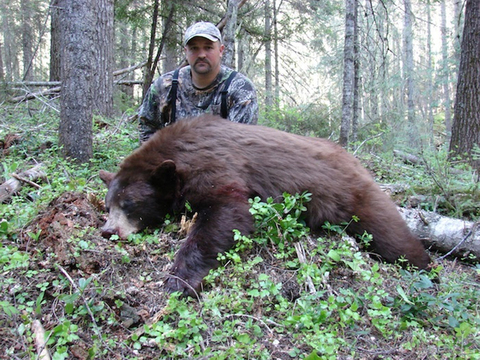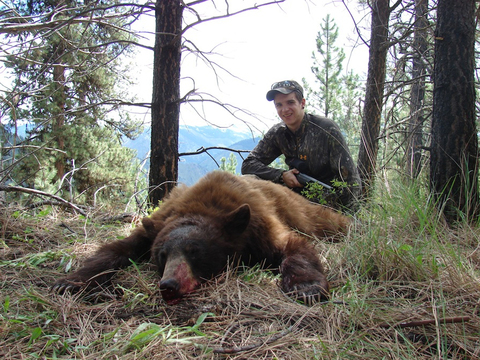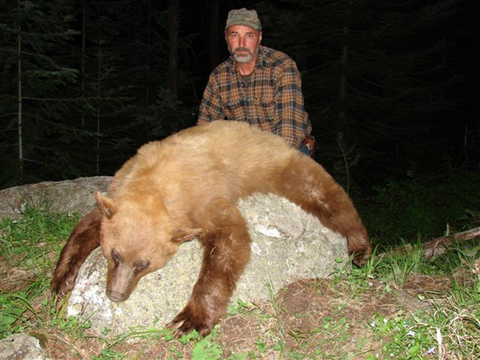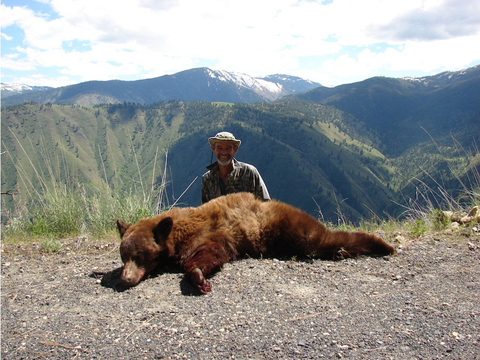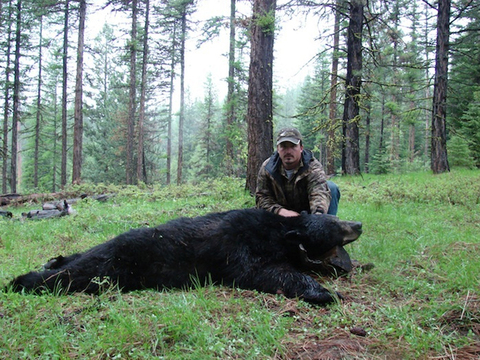 ID115B
More Hunts from this outfitter
Hunt Description
Idaho has an abundant black bear population - possibly more than any other westerns state. Combine that with a near 70% color phase bears ranging from black to chocolate, brown, cinnamon with a few blonde, guaranteed over the counter tags, a 100% opportunity rate and a better than 95% kill rate, make this is a difficult hunt to overlook.
Situated on the extreme western edge of a huge Wilderness area, this outfitter has vast tracts of prime bear habitat available to his hunters. Although they are on the border of the wilderness, there is plenty of road access making this hunt comfortable and stress free. Camp is easily accessed via 4x4 and is well stocked and prepared for any hunt.
Most black bear hunts with this outfitter are in the spring but some fall hunts are available with most of them in conjunction with hunts for deer and elk. Spring hunts are scheduled for Many and June each year. With the high success rate, high percentage of color phase bears and the good quality bears, these hunts book quickly with a lot of return clients. This is not a hunt that can be booked last minute.

Weapon
Archery, Rifle, Muzzleloader, Handguns
Date Duration
5-Days
Animal Quality
175-200 lbs with some P&Y heads
Permit License Pricing
Hunting License $154.75 / Bear Tag - $186
Permit Method
Over the counter purchase
Price
Bait - $2,500
Hounds - $3,500
Included
Meals, lodging, guide, pre-baited stands, game care,
Not Included
tags, licensing, Transportation to/from camp, taxidermy, gratuities
Closest Airport
Boise, ID - 175 mi
Phone
801-979-8843 (Jon)
Quick Contact