Idaho Black Bear Hunt Two Bear Opportunity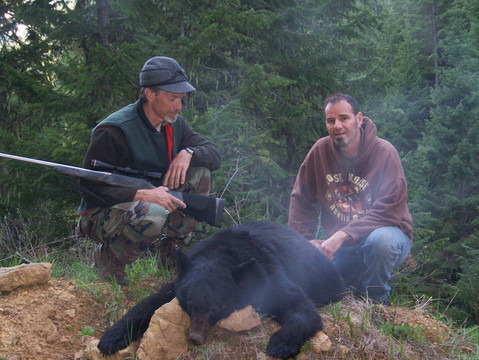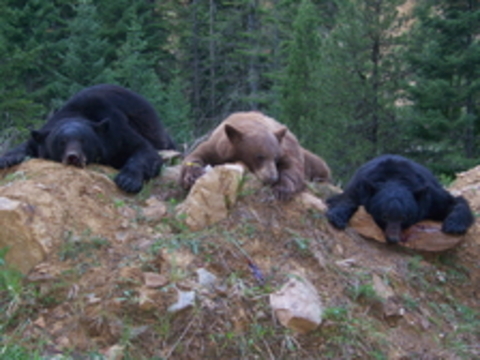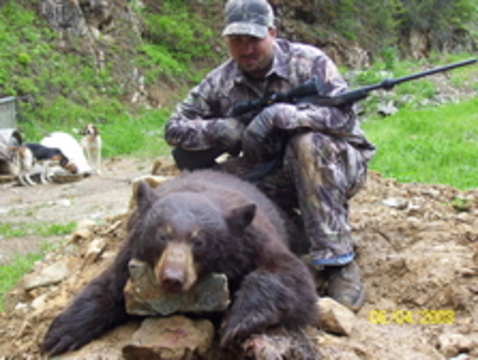 ID150B
More Hunts from this outfitter
Hunt Description
This amazing bear hunt is conducted in northeast Idaho. You can harvest TWO bears on this hunt if that's what you're looking for. They have had an excellent success rate over the past few years usually running between 80%-90%. Make sure you have a wolf tag in your pocket for this hunt so you don't miss out on the opportunity if you see a wolf. There is a lodge with basic amenities. Running water, wood/propane heat and a comfortable place to sleep. It is in a vary remote area in the Idaho mountains where the number of bears is high.
The hunts can be made to fit your particular preference. They offer two types of hunts. The first is a bait only where you will set on baits in the evenings. If something more fast paced is your style the bait-hound combo is for you. You will hunt with the hounds in the mornings and set baits in the evenings. If you want hounds only that is fine as well. This outfitter will make this the hunt what you want. Hunts are offered in the spring and even in the fall as a combo with elk so this hunt is as flexible as it needs to be to get you the experience you want.
If a bait hunt is your preference you can expect to have a relaxing day until it is time to climb into the stand in the early afternoon. In the morning the outfitter and guides will be out checking the bait sites to see which are most active and making sure there is plenty of fresh bait for your evening hunt. You will be set up on a well established bait location that has been active to increase the chances of seeing the right bear for you.
If the fast action of hounds sounds like the hunt for you be ready so excitement. You day will start early as you cover ground looking waiting to hear the dogs strike a track then the chase is on! You'll use gps collars to keep track of where the dogs are and when they have the bear treed then your work begins as you hike to the location of the bear.
This outfitter has came highly recommended and works hard to make sure every hunter leaves happy with the hunt the were expecting and a life time of great memories. If this sounds like something you may be interested in give us a call or send and email
Weapon
Archery
Rifle
Date Duration
May-June
Animal Quality
170-180lb average with larger killed every year
Permit License Pricing
ID hunting license $195.75
Bear Permit $41.75
Wolf $31.75
Permit Method
Over the Counter purchase / outfitter allocation
Price
BAIT
1 Bear $3200
2 Bear $4200
HOUND/BAIT COMBO
1 Bear $4500
2 Bear $5200
Included
This hunt includes lodging, meals, caping of animals in the field, all transportation while in camp and pick up in Missoula MT can be arranged for a $400 fee if you fly in.
Not Included
Transportation to and from camp, Two night stay in Missoula MT if you choose to fly in, taxidermy, trophy shipping, gratuities.
Closest Airport
Missoula MT
Phone
801-979-8843 (Jon)
Quick Contact