Idaho Backcountry /Wilderness type elk hunt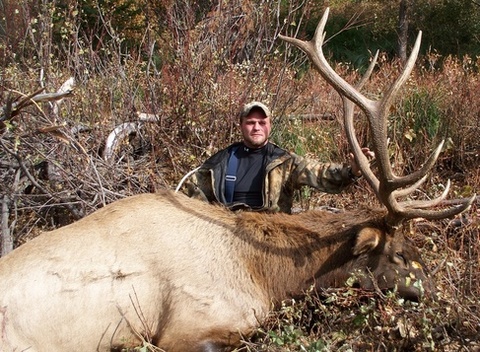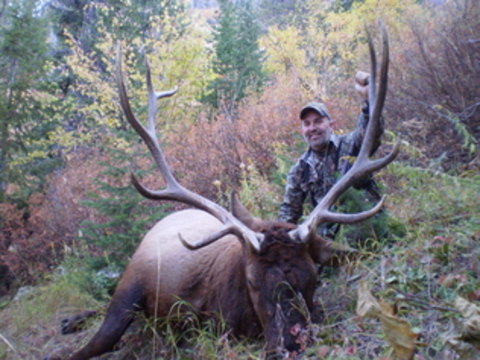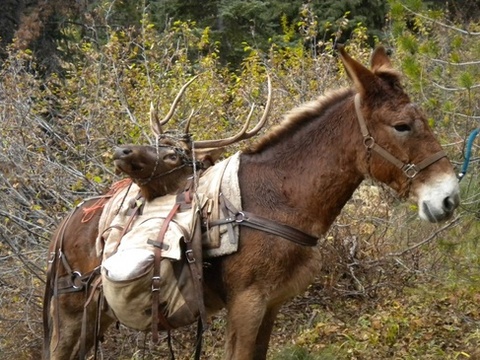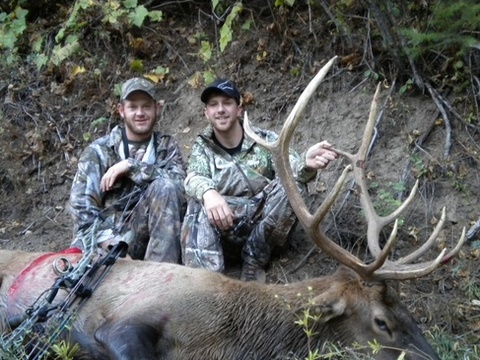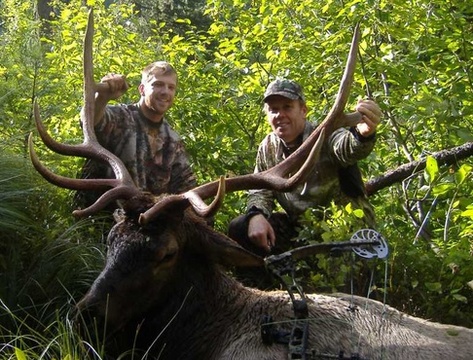 ID150E
More Hunts from this outfitter
Hunt Description
This hunt is conducted from a remote lodge and wall tents in rugged north western Idaho. Once you get to camp you will settle in at the lodge that has wood and propane heat, running water for a shower, and a generator for electricity. From there you will likely hunt out of the warm comfortable lodge but depending on where the elk are that year or your personal preference wall tents are available for a spike camp.
You will need to be in reasonable shape as the country is rugged and demanding just the way the elk like it. Mules are used to cover country until you get to the prescouted and proven spots where elk are likely to be. Then you can expect to cover a few miles on foot daily. The archery hunt is in September and has some great rut dates and most years has as good of a success rate as the rifle hunts. So if up close screaming bulls are what you're after that is the hunt for you. October is when the rifle hunts will take place so early mornings with frost or even a little snow make for a memorable hunt. There is plenty of country to hunt and if the elk have moved from the area you are hunting don't worry. That just means its time to hunt a different spot and there is plenty of country inside the forest allotments this outfitter has.
Any bull is legal but it is up to the hunter to decide which elk they want to take home. The outfitter tries for 6X6 bulls in the 270-310 range. There is always a chance for bigger and this outfitter has taken bulls much larger. Success rates have been great for an over the counter type area. They run from 40%-60%.
While this part of Idaho isn't known for giant mule deer in recent years this hunt came be turned into a deer elk combo. While the hunt mainly focus on bull elk with country this rugged you never know what could be around the next corner and it would be shame to let the buck of a life time walk away.
They have been able to keep the elk population up through an aggressive predator control program. That is why they ask everyone to have a wolf tag any time they are in the woods. Do not miss that chance to add a wolf to already excellent hunt.
Weapon
Archery, Rifle, muzzleloader
Date Duration
5 Days
Archery - September
Rifle - October
Animal Quality
Legal bull up to 310
Permit License Pricing
Hunting license $154
Elk permit $651.75
Deer $351.75
archery stamp $83
Permit Method
Over the counter purchase / outfitter allocation
Price
$5,500
Included
During the hunt all transportation, meals, lodging, pick up in Missoula can be arranged for a $400 round trip fee, caping the animals, meat transportation to processing site
Not Included
Transportation to and from camp, Two nights in Missoula if you choose to fly in, Meat processing, gratuities, Taxidermy, Shipping of hides and meat
Closest Airport
Missoula MT
Phone
435-650-8531 (Jake)
801-979-8843 (Jon)
Quick Contact