Newfoundland Eastern Canadian Moose Hunt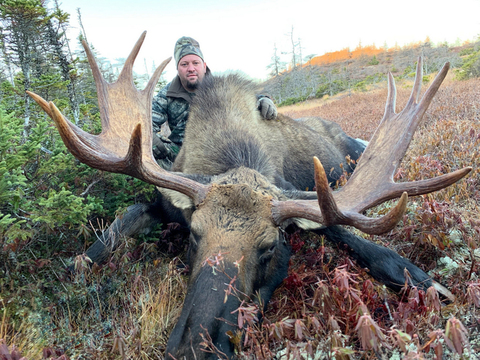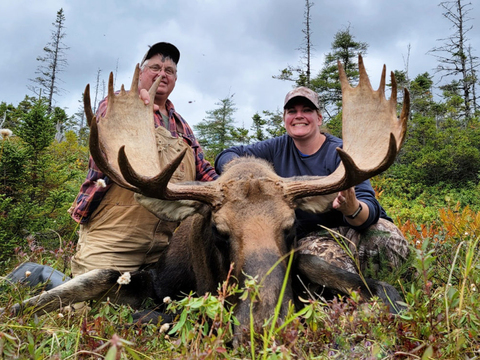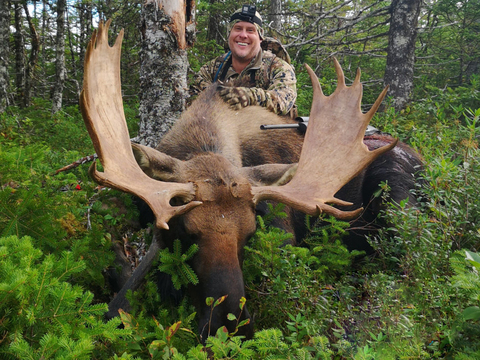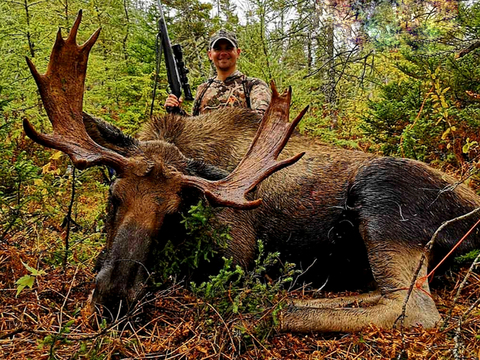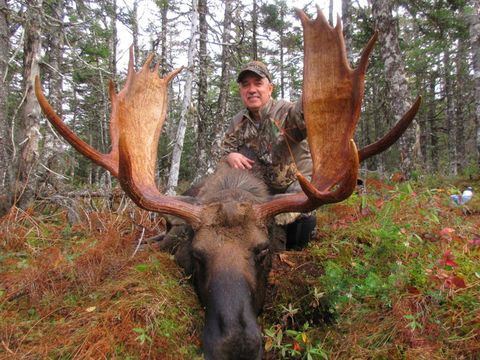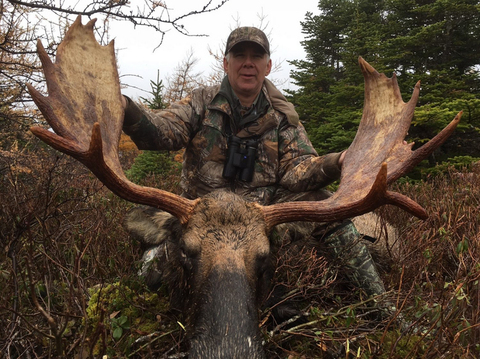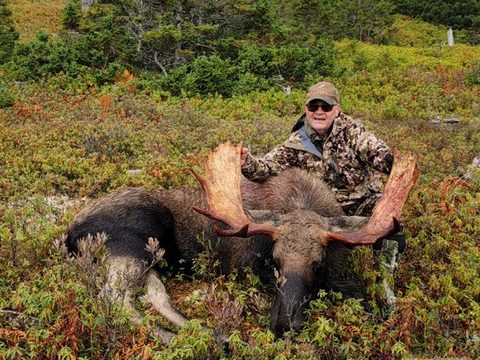 NF105M
More Hunts from this outfitter
Hunt Description
Moose did not originally inhabit Newfoundland but in 1878 a few of the Eastern Canadian subspecies were moved into the area and the rest is history. They established themselves and now flourish in the forests, meadows and bogs of the area. It is estimated that the Newfoundland moose population is 120,000 to 150,000 strong. With this many moose roaming his hunting area, this outfitter has been able to maintain a 95% success rate for many years running.
Hunters fly into St. John's International airport where they will be met buy the outfitter or one of his staff. From there they will be driven to the main lodge to begin their hunt. If a back country spike camp or a remote lodge hunt has been scheduled they will be met by the helicopter and flown to that destination to begin their hunt.
Many hunters simply book the standard moose hunt and stay at the main lodge that can be accessed via a normal vehicle. From there the moose are hunted via 4x4 or ATV from the access and power line roads and various ATV trails in the area. Hiking and glassing are also effective methods and hunters need to be prepared to traverse thick ground cover in wet environments. Good rubber boots are highly recommended.
Those hunters looking for a more remote "wilderness" experience, can book the helicopter fly-in spike camp or remote lodge. Both of these options feature comfortable accommodations with power and running water. The moose in these areas are lightly pressured and most hunters will have multiple opportunities
These moose hunts can also be combined with a black bear or woodland caribou. The black bear are some of the largest anywhere and there have been some large boars topping 700 lbs with skulls measuring in excess of 21 inches taken from this area. The caribou are also very high success with impressive head gear. This is the only place in the world that a hunter can take a woodland caribou. Bulls in excess of 300" are not uncommon.
Weapon
Archery, Rifle
Date Duration
5 to 10 days in September/October
Animal Quality
Average 35-40 inches
Permit License Pricing
Included in hunt rate
Permit Method
Included
Price
Main lodge - $8,500
Remote fly in - $12,500
Included
Airport pickup and return, meals, lodging, hunting license and tags, field transportation, game care
Not Included
Flights to/from Newfoundland, helicopter flights on standard lodge bookings, processing, taxidermy, gratuities
Closest Airport
St John's International
Phone
801-979-8843 (Jon)
Quick Contact