New Mexico Private Land Elk Hunt Guaranteed Tags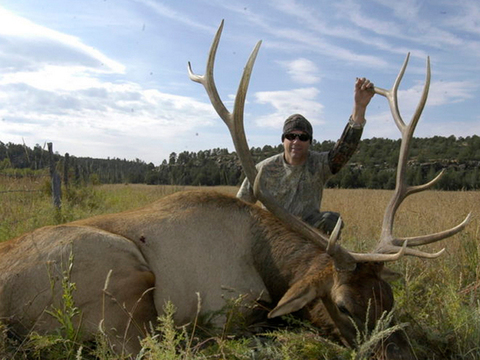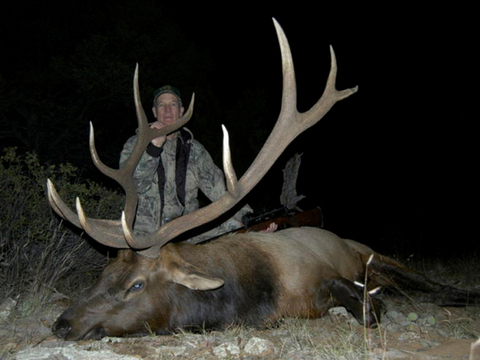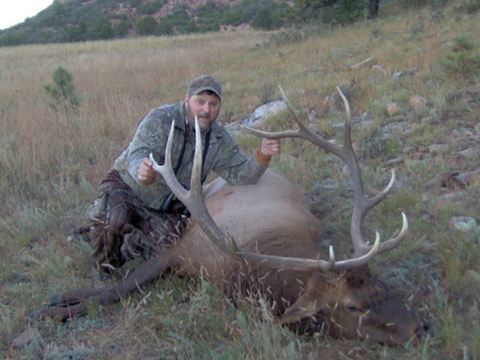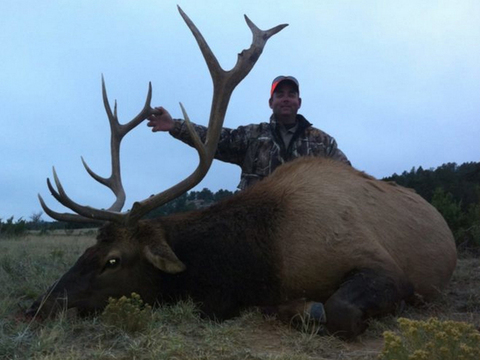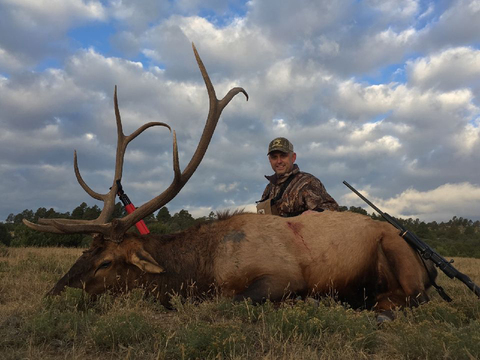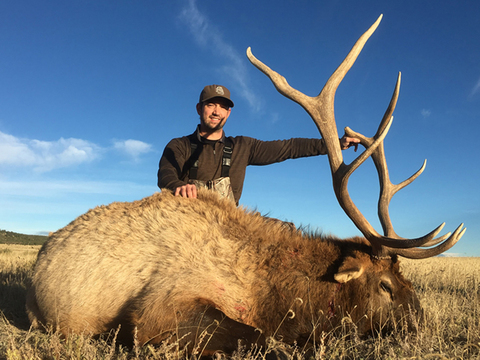 NM105E
More Hunts from this outfitter
Hunt Description
When hunters think of elk hunting, their mind often goes to New Mexico. Elk hunting in New Mexico is a dream for many people but acquiring an elk permit is often the limiting factor. This hunt occurs on private land and a landowner voucher is included in the price of the hunt - No Drawing is Required.
This outfitter has leased the hunting rights to several great ranches throughout the low country of unit 46. This unit is totally private land and a tag can not even be applied for in the drawing. All of them are awarded through the landowners in the area. Though many ranches on unit 46 do not always hold elk, these ranches have a proven track record of providing the opportunity to take a bull. The outfitter is able to boast an 85% opportunity rate with his hunters.
This hunt is considered to be easy from a physical stand point. The elevation changes on these ranches is little over 200 feet from the low point to the highest point. This is not a high fence hunt so the elk move freely throughout the area. These are spot and stalk hunts with some opportunity for calling or stand hunting on the archery seasons.
Hunters can expect to be seeing bulls in the 250 to 315 class on this hunt. The average bull taken is right near 300 with some much larger. One or two hunters per year will comment about seeing a true giant. Bulls in excess of 350 do frequent these ranches. So that these bulls are not bumped to the neighboring ranches, they are not pushed. If they can't be approached without spooking them off, the guide will back out and wait until a better opportunity is presented.
Lodging is included in the cost of this hunt and is in local hotels. Your guide will pick you up each morning and return you to your hotel at the end of the hunting day. Depending on the time of the year and the hunting method being used, you may even come back for a quick nap between the morning and evening hunts. Meals are also included and are from the local restaurants and cafe's.
Weapon
Archery, Rifle, Muzzleloader
Date Duration
5 Days
Archery - September
Rifle - October to December
Animal Quality
250-315 Some 350+
Permit License Pricing
Hunting License $65 / Elk Permit $548
Permit Method
Landowner (Included in hunt rate)
Price
$10,000
Included
Landowner voucher, meals, lodging, guide, ranch access, game care and recovery, field transportation
Not Included
Transportation to/from Las Vegas New Mexico, Hunting license and tags, state taxes, game processing, taxidermy, gratuities
Closest Airport
Santa Fe, NM - 75 mi
Albuquerque, NM - 130 mi
Phone
801-979-8843 (Jon)
Quick Contact