Wyoming Shiras Moose in Unit 20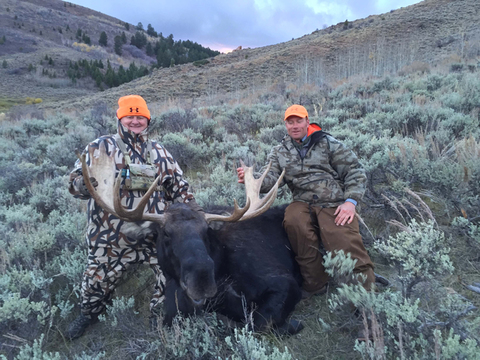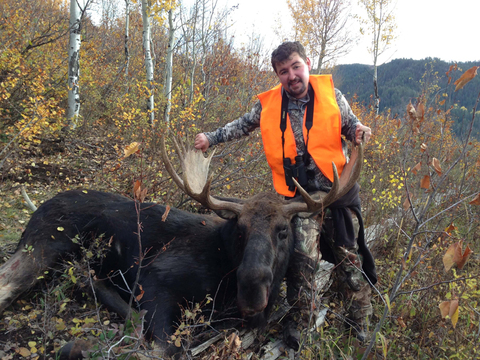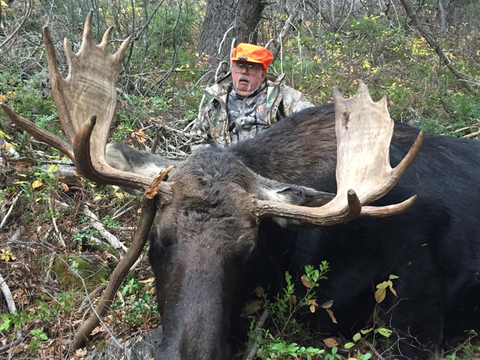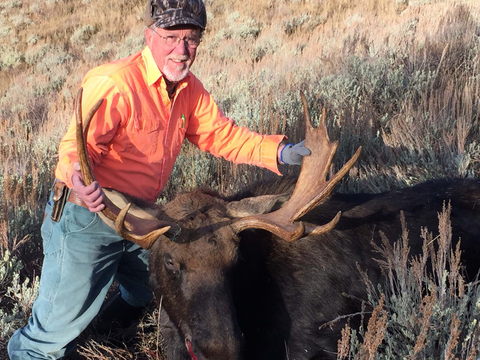 WY160M
More Hunts from this outfitter
Hunt Description
Located south of Jackson Wyoming and sandwiched between the Snake River on the east and the Idaho border on the west lies Wyoming moose unit 20. These are tall rugged mountains but exceptionally beautiful and packed with game. This outfitter operates out of a base camp set along the highway and a high mountain camp accessible by horseback. Hunting from the base camp allows for great mobility and the opportunity to hunt many different areas while the high mountain camp provides seclusion and unpressured moose.
Due to a very healthy moose population in this area of Wyoming, moose hunter success rates have been 100%. Along with the high success rates are exceptional quality as well. Many of the moose taken from these camps will be near and over 40 inches.
Tags to hunt moose in Wyoming require a drawing. It can take a number of years to draw a moose permit so accumulating preference points is essential. Combo hunts can also be arranged if the appropriate tags can be drawn. Deer and pronghorn application periods close long after the moose drawing results are known.

Weapon
Archery, Rifle
Date Duration
7-Days
Animal Quality
35-45 Inches
Permit License Pricing
Moose Tag $1,997
Permit Method
Drawing
Price
$5,000
Included
Guide, Meals, Lodging, Game Care, Caping, Skinning, Airport pick up in Jackson.
Not Included
Transportation to/from Jackson, Licensing, taxes, meat processing, taxidermy, gratuities, car rentals
Closest Airport
Jackson WY (Pickup Included)
Idaho Falls, ID - 90 mi
Salt Lake City, UT - 260 mi
Phone
801-979-8843 (Jon)
Quick Contact