Kenai Peninsula Alaska Mountain Goat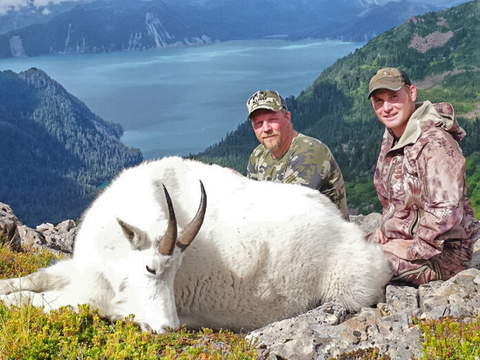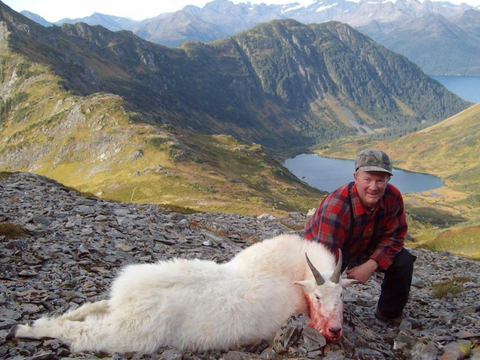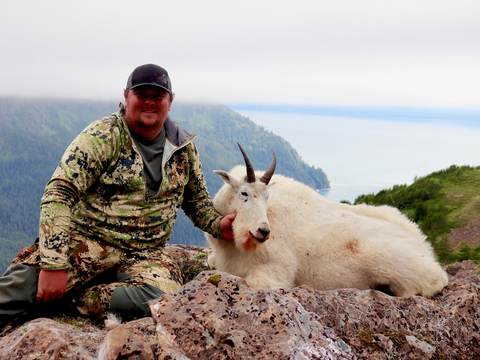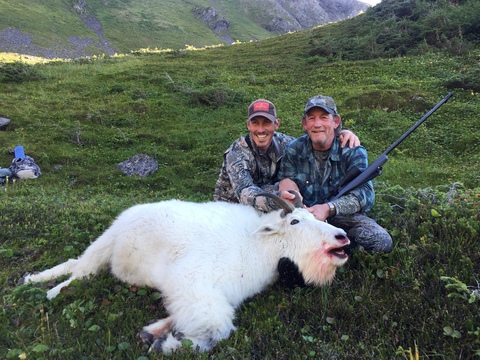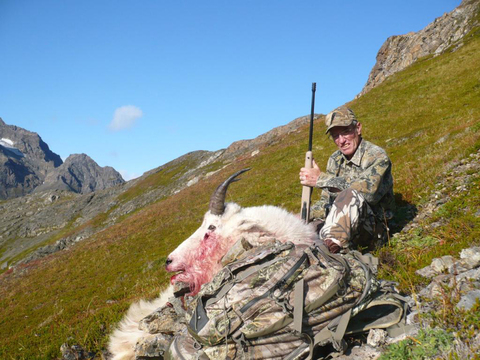 We can help draw this tag. Learn more.
AK110G-2
More Hunts from this outfitter
Hunt Description
This goat hunt is in a remote part of the Kenai Peninsula. Hunters are flown to a small lake above the alders. Once in camp the goats are frequently within 1,000 yards. The chartered flight also makes for a more comfortable tent camp and better menu than a back pack camp can provide.
Hunters can also use a chartered boat to bring them into one of the many bays. This method provides access to some otherwise inaccessible country. Due to these hunts being along the coast, they can be quite wet. Good wet weather gear is essential.
Hunting mountain goat can be one of the most physically demanding hunting adventures one will attempt. Once in camp above the alders, this hunt is far less demanding than most any other mountain goat hunt. The chartered flight puts the hunter near "goat level" so the required hiking is far less demanding.
Out of this camp, hunters with this outfitter have enjoyed a 100% success rate on goats in the 9-10" range. You can choose to hunt the early season in August when the weather is typically much better - though the hair may be a bit shorter. You could also choose to hunt the later season in late September or early October where the hair will be much longer.
No deposit is required until the tag is drawn. Apply for the tag in December and if unsuccessful in drawing a tag, nothing is lost. Drawing odds for these units typically run in the 35-40% range. Upon drawing the tag, a 50% deposit is required to lock your hunt dates. Final payment will be due 30 days prior to the beginning of your hunt.
Weapon
Archery, Rifle
Date Duration
8-days / Aug 10 to Oct 15
Animal Quality
Average 9 1/4 inches with 5 1/2 inch base
Permit License Pricing
Hunting License $185 / Mountain Goat Tag $600
Permit Method
Drawing
Price
$10,500 (+ $850 charter)
Included
1x1 guide, meals, lodging, game care, caping/skinning
Not Included
Transportation to/from Anchorage, Licensing, Charter flight or Boat, Trophy fees for extra animals, gratuities
Closest Airport
Anchorage, Alaska
Phone
801-979-8843 (Jon)
Quick Contact