Kodiak Island Mountain Goat Hunts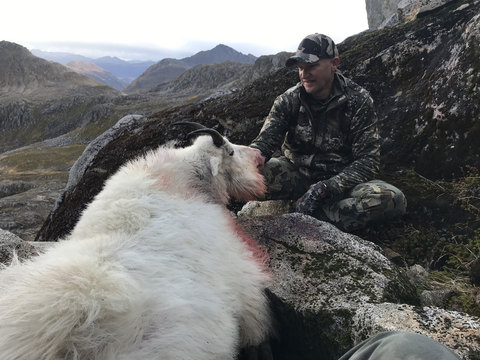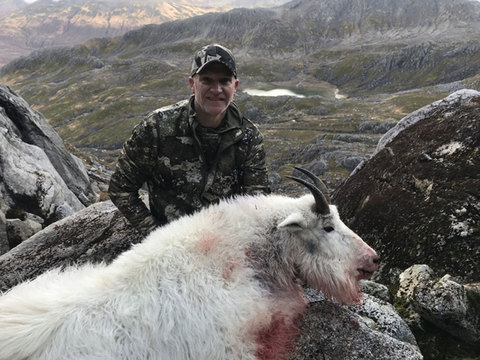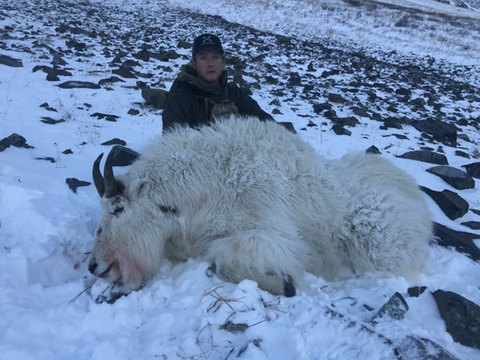 We can help draw this tag. Learn more.
AK125G
More Hunts from this outfitter
Hunt Description
Kodiak Island is famous for its giant brown bears, but should not be overlooked by anyone considering a mountain goat hunt. The goats on this island are a tribute the the Alaskan Game and Fish Departments conservation efforts. A small number of goats were captured and moved there in the 50's that have now expanded to an estimated 2,500 and filled all available goat habitat on the island. Permits to hunt these mountain goats is by drawing only with a deadline in mid December each year. This outfitter has spent a lot of time in his hunt area learning the best way to approach and hunt them. With his knowledge of the area his hunters can expect a highly successful hunting experience.
Hunters will fly into Kodiak where they will be picked up by the outfitter and taken to a hotel for the first night. The following day, hunters will be transported to the field to begin the search for a trophy quality mountain goat. Though elevations are typically only in the 2,200 to 3,500 foot range, the habitat these goats roam is not gentle. Hunters need to be in good physical shape if they expect to traverse the mountains and ridges these rock hoppers inhabit. A large base camp tent will be set for hunters to return to and then spike camping out from there for days at a time. All efforts are made to get hunters within 350 yards before a shot is taken. Accuracy is imperative as a wounded goat can easily reach inaccessible terrain.
The trophy quality of the goats on Kodiak Island is exceptional. Many will reach or exceed 9 inches with thick bases. A late season hide will be full and long - perfect for a full body mount.
Weapon
Archery, Rifle
Date Duration
Mid to late October (7-days)
Animal Quality
8 to 9 inches common
Permit License Pricing
Hunting License $160 / Mountain Goat tag $600
Permit Method
Drawing
Price
$9,500
Included
Airport pickup (Kodiak), meals, lodging, 1x1 guide, field transportation, game care.
Not Included
First and last day hotel, commercial flights to/from Kodiak, tags/licensing, state taxes, taxidermy, gratuities
Closest Airport
Kodiak, AK
Phone
801-979-8843 (Jon)
Quick Contact