Missouri River Breaks Montana Elk Hunt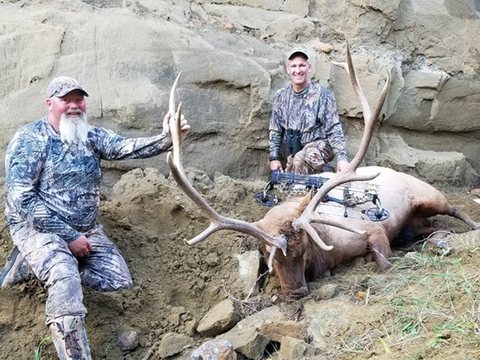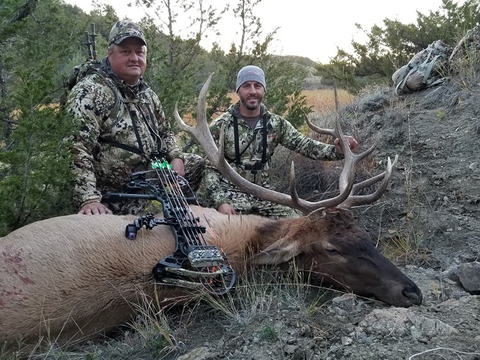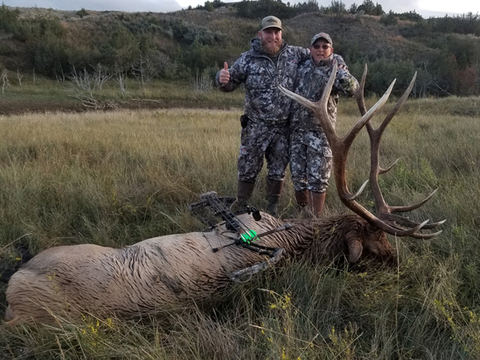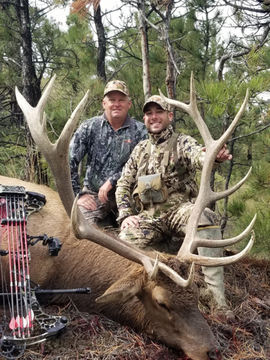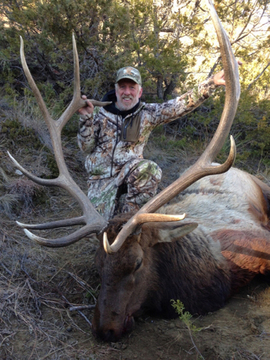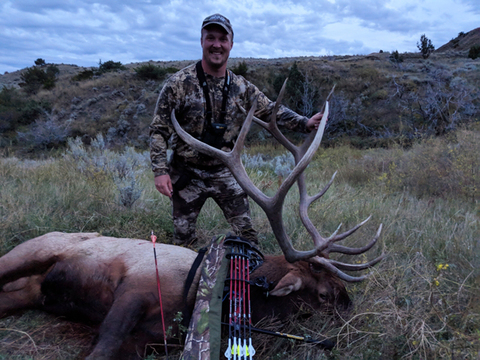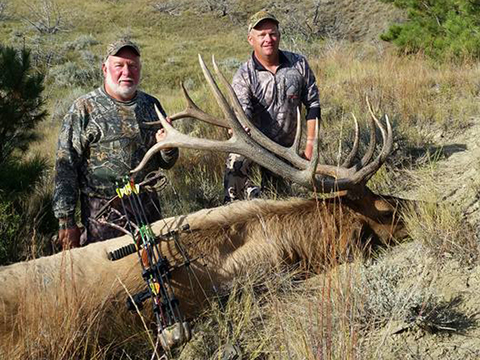 We can help draw this tag. Learn more.
MT160E
More Hunts from this outfitter
Hunt Description
The Missouri River Breaks of northeastern Montana is well known for its elk hunting opportunities. The rugged and remote canyons hold healthy populations of elk, mule deer and bighorn sheep. Permits to hunt the Missouri Breaks are highly sought after and the rifle permits can be very difficult to draw. Though still not simple, the archery permits can be much easier.
This outfitter grew up hunting the canyons of the Missouri River and the Fort Peck Lake area and knows them very well. He also has access to near 100,000 acres of private land in the area all of which holds elk and other game. Much of the hunting is done from several well equipped boats on the lake where hunters are taken to remote canyons that have little if any road access. Hunting this way gives the hunter an opportunity to pursue unpressured game with a real chance of finding a much better than average bull. Bulls scoring above 350 inches are taken from the Missouri Breaks units.
Archery hunts are timed to coincide with the elk rut in September. With so much water easily available to the elk, sitting waterholes is a futile method in this area. This is a spot and stalk or calling hunt opportunity and most hunters will be on elk every day. These hunts are guided 2x1 but 1x1 is available if needed or desired.
Rifle hunting is set in late October through late November. The rifle tags in units 631, 632 and 700 are are not easy to draw but those lucky enough to be selected have an opportunity for a hunt that is difficult to match anywhere. Multiple encounters are typical with a near 100% success rate with this outfitter.
For those interested in a combination hunt, a mule deer and/or pronghorn can be added to these elk hunts. These permits do require a drawing but are relatively easy to acquire. HuntersTrailhead can assist with the application process to insure the proper permits are applied for making these combination hunts possible.
Weapon
Archery, Rifle
Date Duration
Archery - 7 Days / Septermber
Rifle - 5 Days / October
Animal Quality
275-330 Some 350+
Permit License Pricing
Hunting Licenses $25
Elk Combo License $888
Elk Permit $9
Permit Method
Drawing
Price
Archery - $5,150
Rifle - $5,500
Included
Meals, lodging, 2x1 guide, game care, field transportation
Not Included
Permits, licensing, transportation to/from Jordan Montana, game processing, taxidermy, gratuities
Closest Airport
Billings, MT - 171 mi
Williston Basin, ND - 193 mi
Phone
801-979-8843 (Jon)
Quick Contact