New Mexico On and Off Range Oryx Hunts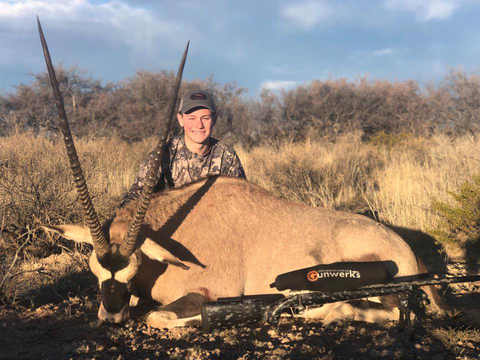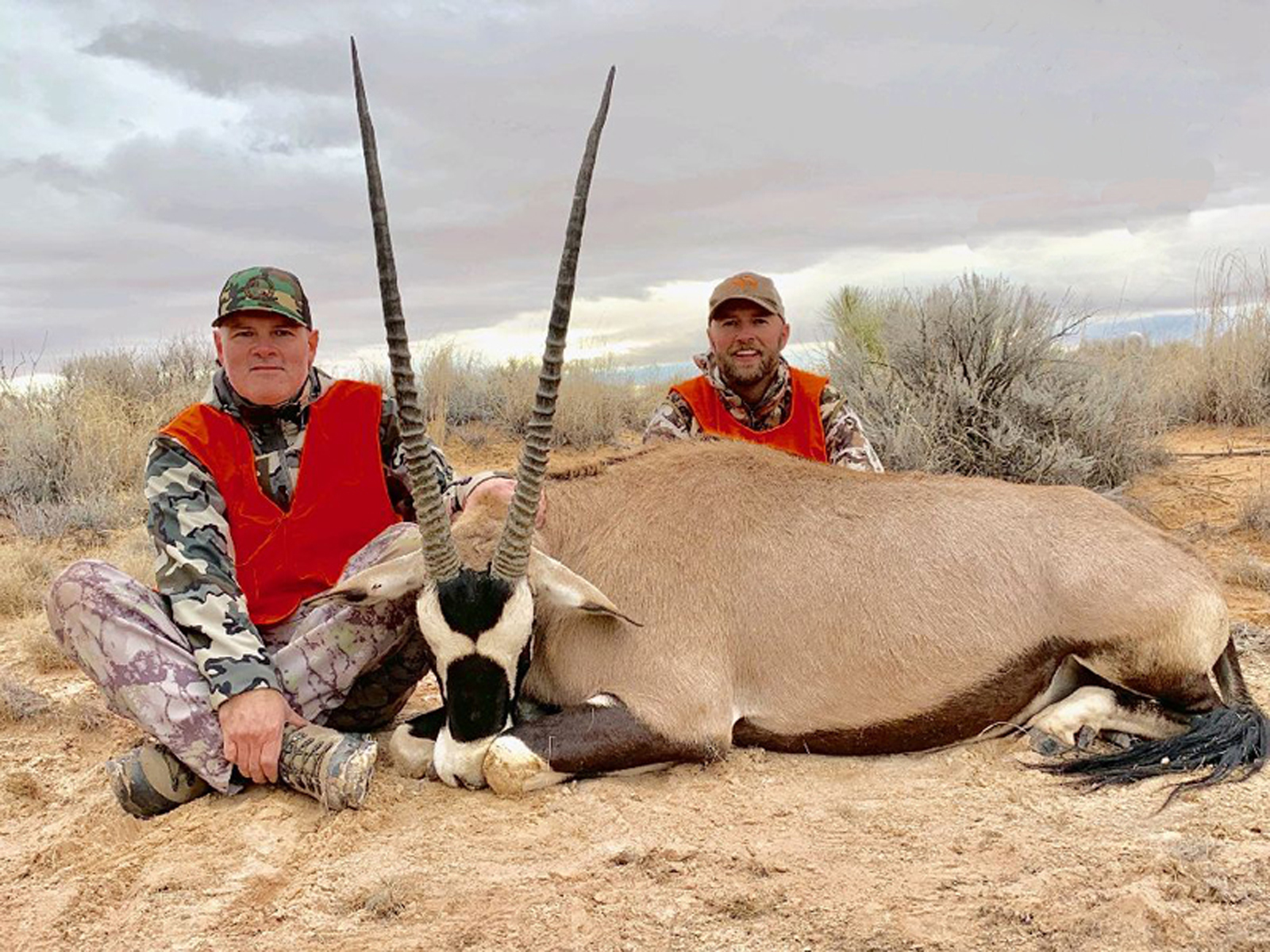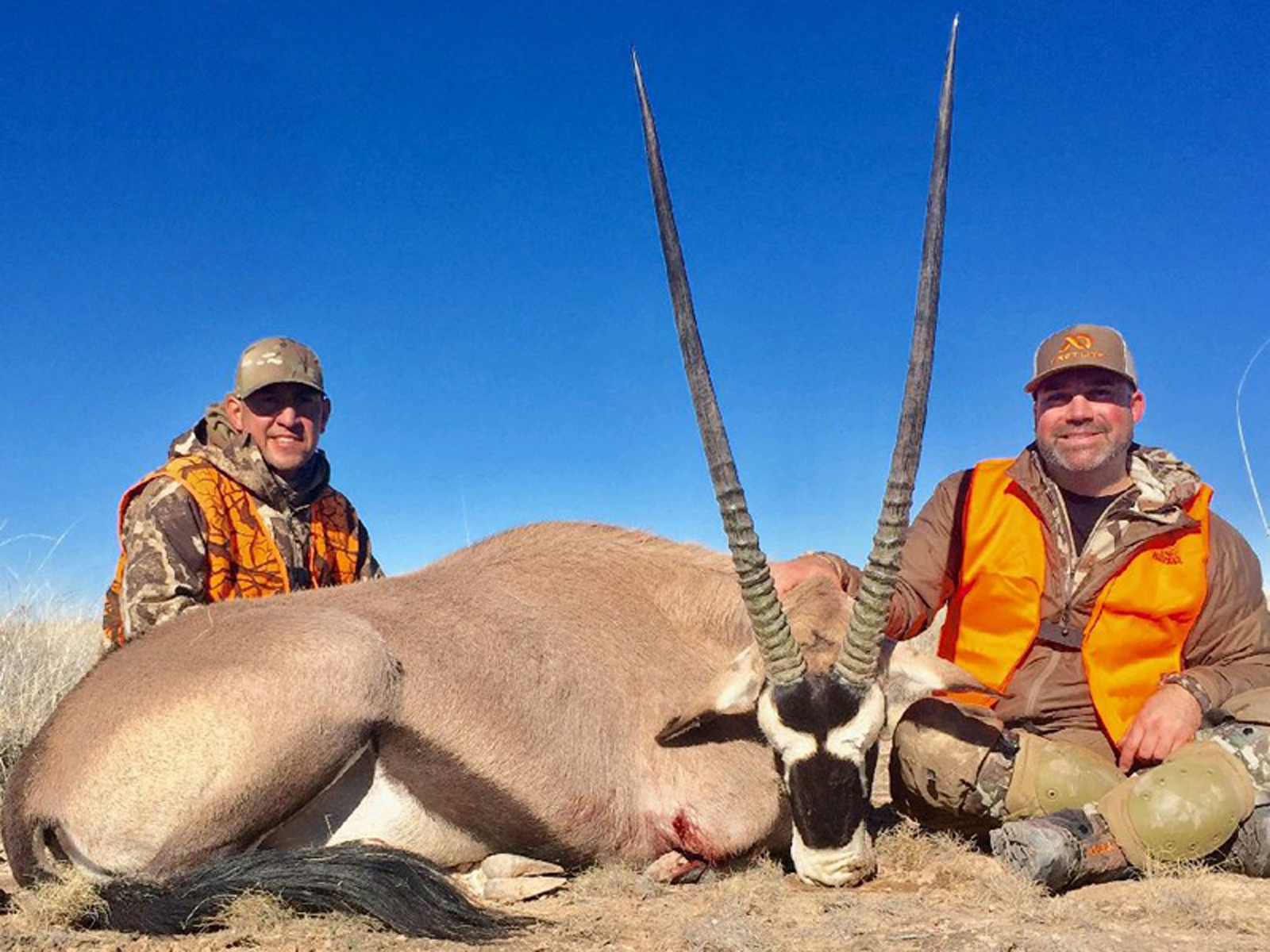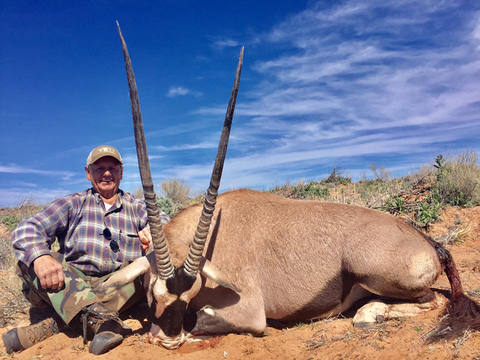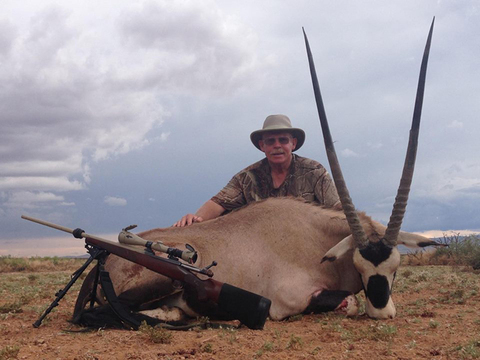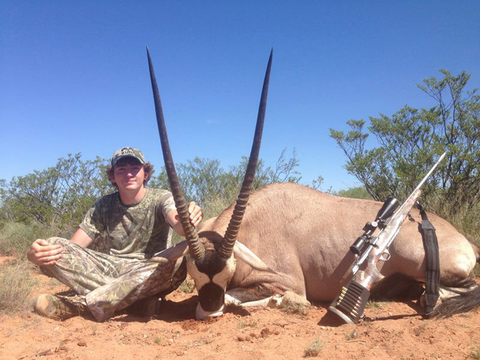 We can help draw this tag. Learn more.
NM100O
More Hunts from this outfitter
Hunt Description
In the late 1960 through the mid 1970's, the New Mexico Game and Fish released the African antelope species known as the Gemsbok or Oryx onto the White Sands Missile Range in south central New Mexico. With habitat very similar to where they live in Africa, they quickly expanded their population and spilled out onto private land around the Missile Range. This population now supports dozens of hunts both "On-Range" and "Off-Range annually.
The "On-Range" hunts are limited to the fall and winter time periods and are typically only 3-days in length. The "Off-Range" hunts begin in June and run through March each year. These hunts are for the entire calendar month for which a tag is issued.
This outfitter has an exceptional track record with these Oryx hunts. "On-Range" hunters have enjoyed a near 100% success rate for many years with the "Off-Range" hunters running in the 75-85% range. The "Off-Range" hunts are much easier to draw than the "On-Range" but produce similar results in horn length. Hunters will also usually see dozens of Oryx hunting "On-Range" while any adult Oryx should be seriously considered hunting "Off-Range". Access to a number of large ranches around the missile range also increases the "Off-Range" success rate.
Weapon
Archery, Rifle
Date Duration
3-Days / Almost year round
Animal Quality
34-37 inches typical
Permit License Pricing
Hunting License $65 / Oryx Permit $1,623
Permit Method
Drawing
Price
$4,000 Fully Outfitted
$3,500 Guide Only
Included
Guide, field transportation, game care, field dressing, meals, lodging
Not Included
Tags and Licensing, State sales tax, transportation to the hunting area, gratuities, taxidermy, (Meals and lodging on guide-only hunts)
Closest Airport
El Paso, TX - 50 to 200 mi
Phone
801-979-8843 (Jon)
Quick Contact