Utah Manti and Book Cliffs Trophy Elk Hunts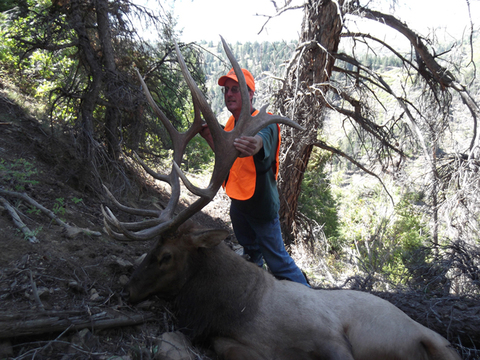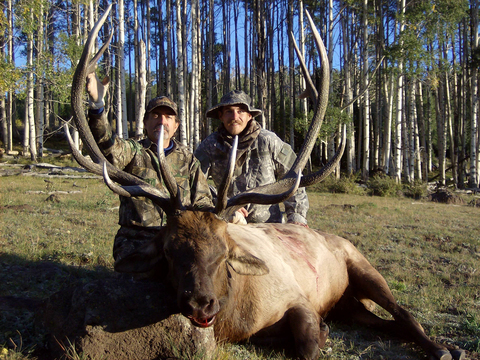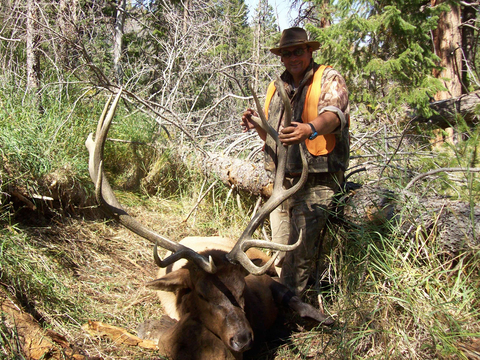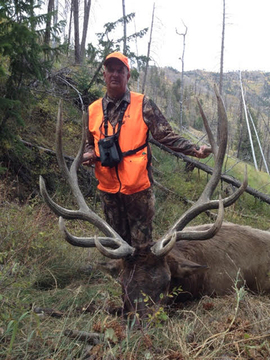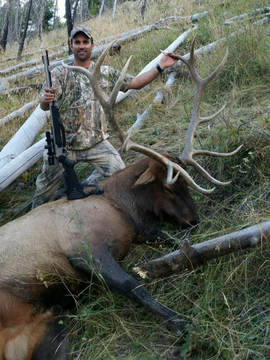 We can help draw this tag. Learn more.

This Hunt is Paid Outfitter Fees Eligible. Learn More.
UT105E
More Hunts from this outfitter
Hunt Description
Utah is well known as one of the top states for trophy class bull elk. The Central Mountains Manti unit along with the Book Cliffs Roadless area has produced their fair share of these trophy bulls. This outfitter uses horses to access the more remote areas of these two units enhancing the probability of finding a much better than average bull.
Camp on the Central Mountains Manti elk hunt is in a large basin that few expend the effort to get into. Other hunters will ride the roads around the upper rim but seldom drop into this deep canyon. Camp for the Book Cliffs Roadless elk hunt is a 10 mile ride from the nearest road and set atop a main ridge. From this point there is easy access to multiple different drainages that would take a full days horse ride for the hunters camping in the canyon bottoms to access.
Though the limited entry permits are difficult to draw, the quality available is even more difficult to beat. Half of the permits in the Utah drawing are awarded to hunters with fewer than the top number of points in each unit. For those not wanting to go through the drawing process, there are also a number of conservation permits available each year. We can assist in acquiring one of those permits. Feel free to call us for details.
Weapon
Rifle, Muzzleloader
Date Duration
5-Days / mid-September for rifle and late September into early October for Muzzleloader
Animal Quality
320-350 Some 360+
Permit License Pricing
Hunting License $72 / Elk Permit $1,000
Permit Method
Drawing or Conservation Tag
Price
$5,500
Included
Meals, lodging, guide, airport pickup, transportation to the trailhead and into camp, game care.
Not Included
Licensing, transportation to Salt Lake City Utah, meat processing, taxidermy, gratuities,
Closest Airport
Salt Lake City
Phone
801-979-8843 (Jon)
Quick Contact